Filter
Bighorn Ironworks 26.04 Cu.Ft. Executive Vault, 85 Minute Fire Rating
1656064
: In stock
: Gun Safes
Features: 35 Gun Capacity Fire Rating: 85 mins at 1400 degrees F Exterior Dimensions: 30"W x 25"D x 60"H Weight: 660 lb....
QUESTIONS & ANSWERS
Have a Question?
Be the first to ask a question about this.
Ask a Question
Features:
35 Gun Capacity
Fire Rating: 85 mins at 1400 degrees F
Exterior Dimensions: 30"W x 25"D x 60"H Weight: 660 lb.
Unique Antiqued Finish
Interior Volume: 14.73 cu. ft.
Product Details
Product details have been supplied by the manufacturer and are hosted by a third party.
BIGGEST BANG AND MOST BEAUTIFUL SAFE FOR YOUR BUCK
UP TO 30% HEAVIER THAN OTHER BRANDS
At 660 lbs and 26.04 cubic feet, this American made, fire rated safe gives you superior security, fire protection, style and convenience, all at an unbeatable value.
CERTIFIED AND RELIABLE BIOMETRIC SECURITY
The Securam ScanLogic Basic design has been tested by UL for reliability and security.
You may use a 6-digit PIN code on the keypad or simply scan a memorized fingerprint.
Program up to 3 PIN codes and 5 associated fingerprints per code, for a total of 15 fingerprints.
Every SecuRam lock undergoes a 2,000 cycle quality management program before it leaves the manufacturing facility. Unprecedented commitment to quality and reliability.
Fast 1 second fingerprint access, sensor quickly reads your fingerprint in any position and automatically unlocks
Administrator fingerprint or code is used to add new fingerprints
4,000+ openings on a 9 Volt battery
Your 6-digit PIN code and fingerprints are stored in EPROM memory within the safe door, shielded along with the internal lock by a ball bearing drill plate, and will remain in memory for years even if the battery or keypad is destroyed or removed. With the lock's brains and memory protected inside the safe, the lock and keypad cannot be hotwired. Also, after several incorrect PINS/scans have been entered, the lock will go into a timed lockout mode disabling all inputs to the keypad and delaying further tampering.
STAMP OF APPROVAL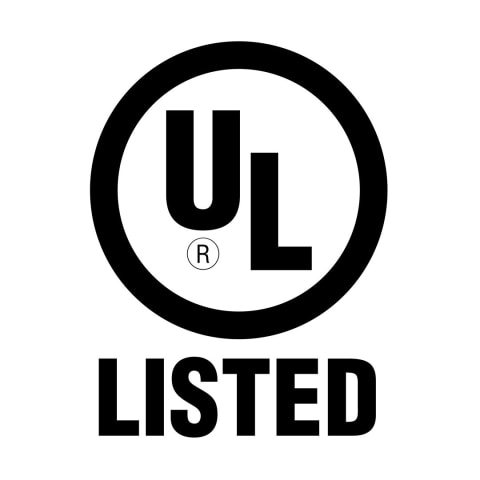 The lock is the foundation of any safe. The Bighorn is equipped with a high quality lock that has passed the Underwriter's Laboratories (UL) certification and testing program. UL is the safe industry's authority for security testing. UL certified locks must pass UL's expert break-in testing and then production is monitored for continued compliance. A UL certified lock means better security and reliability for you and your family.
KEY PRODUCT DETAILS
The Bighorn BIWD6030BX offers American made quality, and premium security, fire protection and convenient features. Both the electronic lock and the safe design have each earned Underwriter's Laboratories (UL) certifications for security. The 660 lb safe body is 12 Gauge (.105") thick steel. A whopping thirteen 1.25" diameter door bolts (8 active and 5 dead) supported by anti-pry supports, secure the 5.5" thick door. The patented F-4 clutched drive system has over center anti-punch linkages, and numerous anti-tamper features, along with 1.75" of door bolt extension, almost 40% more than the typical gun safe. The lock is protected by a ball bearing drill plate and spring loaded relocker, which is designed to deadbolt the entire system if the lock is attacked.
External Hinges for better access and better fire protection
The Bighorn BIWD6030BX safe is made with external hinges, allowing you to open the door a full 180° providing greater access to the inside of your safe than internal hinge designs which generally only open to about 90°. Additionally, the external hinges help improve fire resistance because there are no gaps in the lining of the door (a common heat transfer point with internal hinge systems) and lends to a fully upholstered interior. Deadbolts on the hinge side of the door lock behind the door frame to secure the door even in the event the hinges were somehow cut or removed in a break-in attempt.
Fire Protection
This safe has an 85 minute/ 1400° F fire rating. The body and door of the safe are lined with fire protective gypsum board and heat activated door seal which swells when heated, sealing the gaps between the door and door frame. Additional fire protection features include the extra thick body, 5.5" thick door and external hinges.
Interior
Each safe is finished with a durable and plush fabric for protecting your valuables from getting banged up. Easily adjustable shelves allow reconfiguring to meet changing needs. An interior electrical outlet mounted low on the back wall lets you power accessories like dehumidifiers, watch winders, and charge personal electronic devices (not included). Motion activated interior lighting behind the door frame fully illuminate your valuables, regardless of the room lighting. A deluxe doorback organizer allows you to store items for quick access. Accessories can also be easily added to customize the safe for more specific needs and the safe is predrilled to accept the patented swingout rack, sold separately. The floor of the safe is predrilled for bolting down and includes the anchoring hardware for mounting to concrete floors.
Product Specs
Product Specs
Exterior Dimensions: 60" H x 30" W x 25" D (not including handle)
Interior Dimensions: 55.875" H x 26.54" W x 17.17" D
Net Weight: 660 lbs.
Door Thickness: 5.5" overall thickness
Exterior space: 26.04 cubic feet
Interior space: 14.73 cubic feet
Fire Rating: 85 Minutes / 1400°F fire protection
Handles: Wheel
Color: Ironworks distressed, unique antiqued finish
Certifications: Meets UL Certified Residential Security Container & Exceeds California Department of Justice acceptable gun safe standards
Warranty
With each full-size gun safe we manufacture, we provide our customers a Limited Lifetime Warranty that is the best in the industry! This provides you the peace of mind that we'll repair or replace your safe after a burglary or fire. Our warranty is backed by friendly and highly trained personnel who are pleased to offer rapid, customer-direct resolution to any of your questions or problems.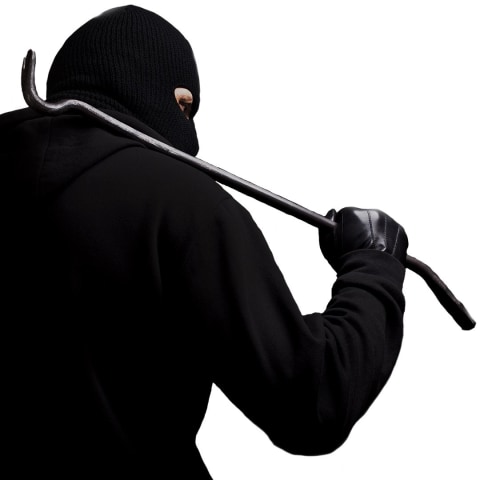 Other Great Features

· USA quality. Made in Caldwell, Idaho from US and global components.
· Unique cast iron wheel style handle
· Factory installed electrical/USB outlet
· Easy to remove shipping feet (no troublesome wood pallet)
· Predrilled for anchoring to the floor
· Heavy-duty bolt down kit included
---
Specifications
Exterior Cubic Feet
26.04 cu. ft.
Exterior Dimensions: W x D x H
30 in. x 27 in. x 60 in.
Fire Protection Time
85 Minute
Interior Dimensions: W x D x H
26.54 in. x 17.17 in. x 55.88 in.
Internal Safe Capacity
14.73 cu. ft.
>Standard delivered 4-5 Business Days
Express delivered 2-4 Business Days
Orders are processed and delivered Monday-Friday (excluding public holidays)
For our return policy, check our Returns Policy page.